Are you looking for a sweet Chic Lit Read?
Pick up Kate Jacob's "The Friday Night Knitting Club" and its sequels, "Knit Two" and "Knit the Season." The story of a tightly-knit (parum-pum) group of diverse women who hold each other up held my attention and made me cry. Hard.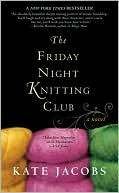 I also read Kate Jacob's "Comfort Food" which deals with different characters, but was still good fun.
"Mr. Chartwell" by Rebecca Hunt was a bizarre story about a seven foot+ tall talking dog who is seen by two different people, a housewife who's lost her husband and another guy. This guy named Winston Churchill. Uh huh. Mr. Chartwell really ends up being the personification (person? Animafication?) of depression and how these two people, as different as different can be, deal with this depression. Will it be your lifetime friend, or will you eventually let him go? Actually a good read once you understand what it's all about.
Everyone's read "The Help," right? If not, what are you waiting for? The movie? Tee hee.

1962 Mississippi is a hotbed of racism. White Ms. Skeeter wants to know what it's really like, so she secretly, slowly cajoles "the help" to talk about their experiences. Funny, sad, tense, this book was a great read.
"A Short History of Tractors in Ukranian." I picked this up for a quarter at the library book store. The cover quotes told me it was hysterical and extremely funny.
I read and waited. Waited and read. I did not find it funny. I was annoyed by most of the characters and actually put the book down for 3 weeks because they bugged me. I finished it to finish it. The ending was better than I thought it would be, but I won't read it again.
I've read some more of Jasper Fforde's Thursday Next series. I read "The
Eyre Affair
" earlier this year and had to read more. I really love these books! If you're a literary nerd, read these!!
Reading "Something Rotten" while Jacob was studying to play "Hamlet" was an extra treat.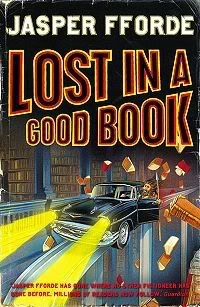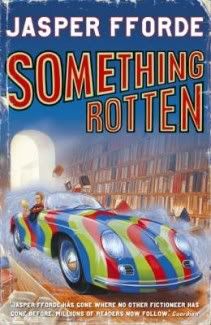 Got any good books to recommend to me? Let me know!