I started reading Terry Pratchett because he wrote a book with one of my favorite authors, Neil Gaiman. Together they wrote "
Good Omens
" which was just hysterical, witty, clever, smart. Everything you'd expect from Gaiman. About a week after finishing, I read a
review over on Epbot
for Pratchett's "
The Wee Free Men
" and thought I'd check it out.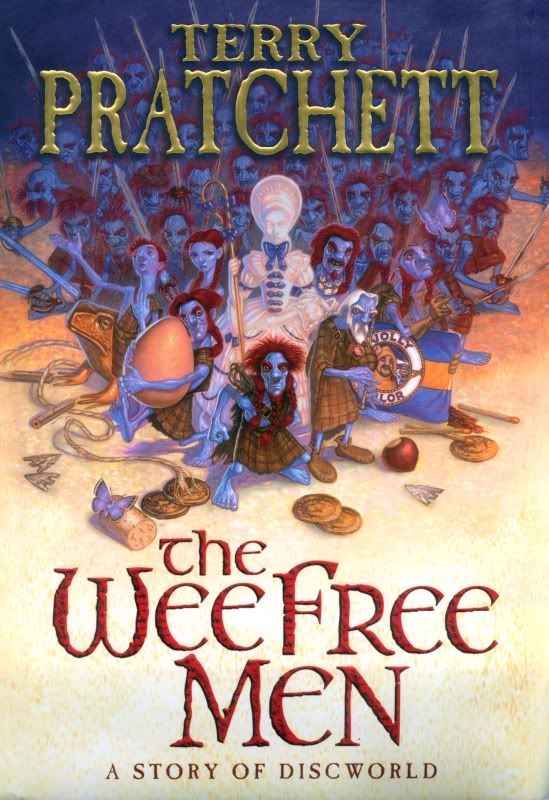 What a fun book it was! I didn't know the series was set in an already-established universe called
Discworld
. Pratchett's been writing Discworld books since 1983, but you don't need to read those to get into the Tiffany Aching stories, about a young girl who is a witch-in training and her protectors, the Nac Mac Feegles or the Wee Free Men, little blue fairy folk with a love of fighting, cursing, fighting, stealing and fighting. They also like to fight.
Full of funny Scottish-sounding talk, sheep, ointments, and thieving Queens, this book was an incredibly fun Young Adult read.
"A Hat Full of Sky" was the second book and I was charmed by it. It's not often I can say that I found a second book actually better than the first. Tiffany's growing up a bit and learning that witchcraft really isn't about magik with a "k" (the hocus pocus, boiling cauldron, bells & whistles type) but about how you deal with others less fortunate. How you attend to their needs and their wants, even if they never thank you. How you respect them even if they're poor and ignorant. It was wonderful fun, with a moving message.
In "Wintersmith," an almost 13-year old Tiffany accidentally garners the affections of "Winter" himself, and has to deal with inept witches, cranky witches and clumsy wooing attempts by two different suitors. Oh, and the Nac Mac Feegle are around, helping take care of Tiffany and adopting her Lancre Blue cheese named Horace. (I pretty much busted out laughing at the living cheese wearing tartan.)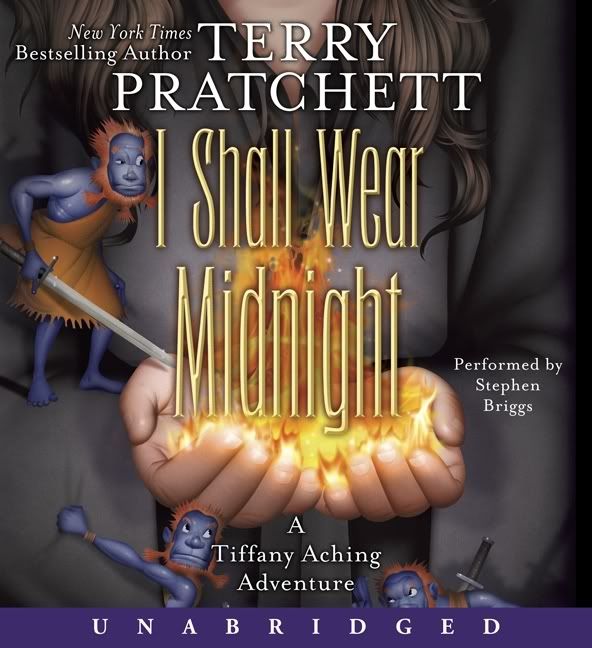 Now the fourth book, "I Shall Wear Midnight" I have not read yet, and Jen over at Epbot was not happy with it.
At all
. I have about 15 books in a pile I still need to read, but when I get around to it, I'll get the 4th book and hope it's every bit as good as Pratchett's first 3. *crossing fingers*