We were going out for the afternoon today, but had to stop to get gas first. We don't normally gas up in our county because it is more expensive, but the gas light came on yesterday, so we decided to get 5 gallons until we made it to the next county over.
We live in a relatively rural area. The suburbs are slowly encroaching on the rural population though. We have our share of .... interesting folk.
David pulls in to a spot behing a red van and gets out to pump gas. I notice the guy in front of us, STARING at me.
I swear to you, he looked like Gollum...with a scruffy beard and splotchy mustache.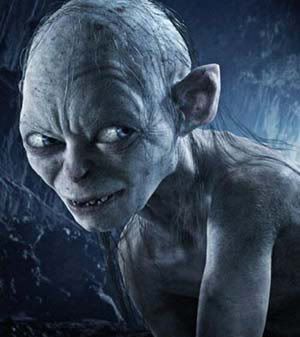 He was STARING at me all evil-like. Then I notice his van. Let me list just a few of the many, many bumper stickers on his car:
Don't be Ashamed to Be White (with a Rebel flag on it)
It's a White Thing, You Wouldn't Understand
Something about making January 19 a legal holiday. (??)
and the best of all......
The Original Boys in the Hood.
OMG, I found a picture of it on Photobucket. THIS is what the man had on his car:
Seriously!!!! In 2008. Still! Wow. Is this why the evil-stare-off? Was I too tan for him? Were my dark hair and eye brows a dead give-away that I'm not "white?"
People are still like this. How sad. Thank God he was really, really old. Maybe this will die out soon. Or am I pipe-dreaming?