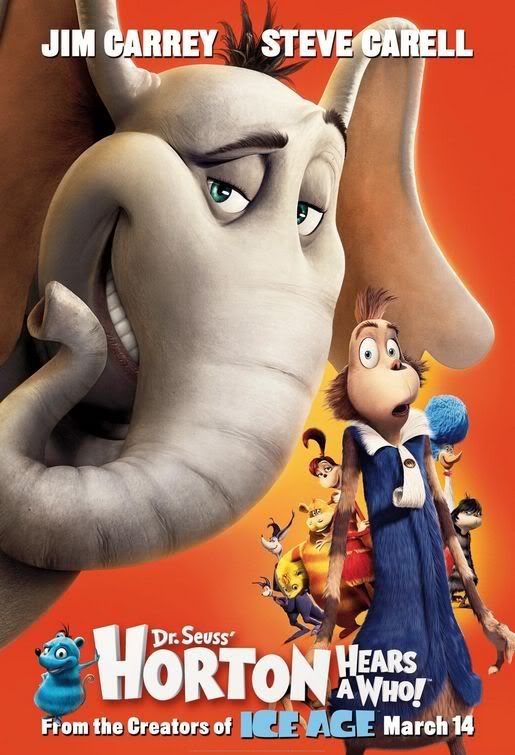 Isabel went to her very first movie in a movie theatre this Saturday. We took her to "Horton Hears a Who!"
And since I've been asked three times already "What, her first time to a movie??," Let me say...
She's FOUR People!!!
*Just* turned four. I did not want to be
those
parents
who feel it's their
right
to bring a much-too-young child to a theatre, to ruin everyone else's experience, because they feel "entitled." Whatever. She was too young and now she's not.
She sat through the whole thing, completely engrossed....except when David snored. I kid you not, he SNORED. Thankfully, only she & I heard it. But then she proceeded to say in her sweet little high-pitched voice "No sweeping Daddy!!" *snort*
The movie was very good. David said for an animated movie, he gave (the parts he was awake for) an 8. Steve Carell gets an A+ from me on his work. Jim Carey was actually ok. Not great, but not crazy-over-the-top guy either.