My husband and I were watching "The Avengers" at home one evening. I sigh and say "MAN, there's a lot of eye candy in this movie." While I was saying that, the character Loki was on the screen. My husband says "Wait, wait, wait" and pauses the movie.
"Him. You think HE'S hot?" my husband asks.
"Um, YEA!" I reply.
My husband just stares at me and says sometimes he doesn't understand some of the choices women make on good-looking men, so we start discussing men I think are attractive and he says Yea or Nay on them.
Nathan Fillion?
Hubby: Firefly-Nathan or Castle Nathan, cause he's put on some weight.
Me: ANY Nathan.
Hubby: Meh.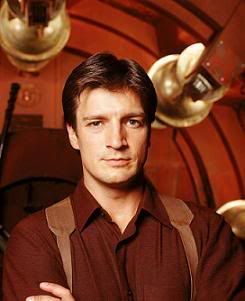 David Boreanaz?
Hubby: Yep. I agree
Jeremy Renner?
Hubby: OK, now you're messing with me.
Me: What?
Hubby: Come on. His nose.
Me: Hot.
Hubby: No.
Hugh Jackman?
Hubby: Yes, I'll agree on that one.
And finally, the one man that when I mentioned his name, my husband paused and then stated "Yes. Definitely. I'd say he actually would go at the top of the "Good Looking Man" list."
Jensen Ackles.