Back to "normality" after the elections.
And let's get back to my Halloween Posts.
Here are our 2012 pumpkins! Jacob and I created matching pumpkins. He chose Mario.
Itsa Me, Mario!
I chose Mario's Gal Pal, Princess Peach. She looks like this.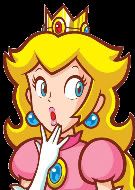 Finally, Isabel did a girl skull & crossbones wearing a bow. She only needed help with the "eye lashes" area.