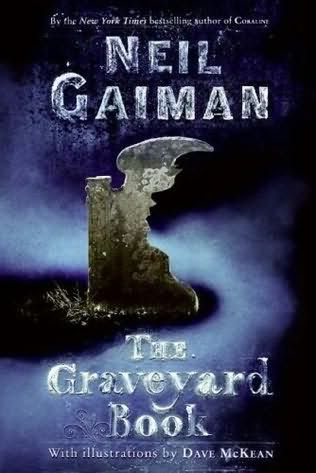 I am beginning to be a Neil Gaiman fan. I love
Stardust
, and did not know he wrote it until we saw the special features on the movie disc. We had "Coraline" in the house and stupid me, not knowing anything about it, Paperback swapped it. Derrr!
This book came to me as part of a round-robin postal letterboxing book club. It was a fun read and I'm glad the person who chose this, chose this.
Nobody Owens, Bod for short, is not your ordinary kid. He's being raised by foster parents and a guardian after his parents' deaths. That's not odd really, except that his foster parents are ghosts and his guardian straddles the line between life and death. Although it is never mentioned in the book, one can assume that Silas, his guardian, is a vampire.
Bod's been taken in and raised by the entire graveyard, protected from the outside world, as an evil organization is hunting him down. He never leaves. His schooling is done by various dead professors and school marms of yore. Food and supplies are provided for by Silas. The story deals with Bod from birth through about 14 or 15, his dealings with ghosts, ghouls, witches, real live friends, walking in dreams, fading, sliding, and finally figuring out why someone is trying to kill him.
It's a good YA read.